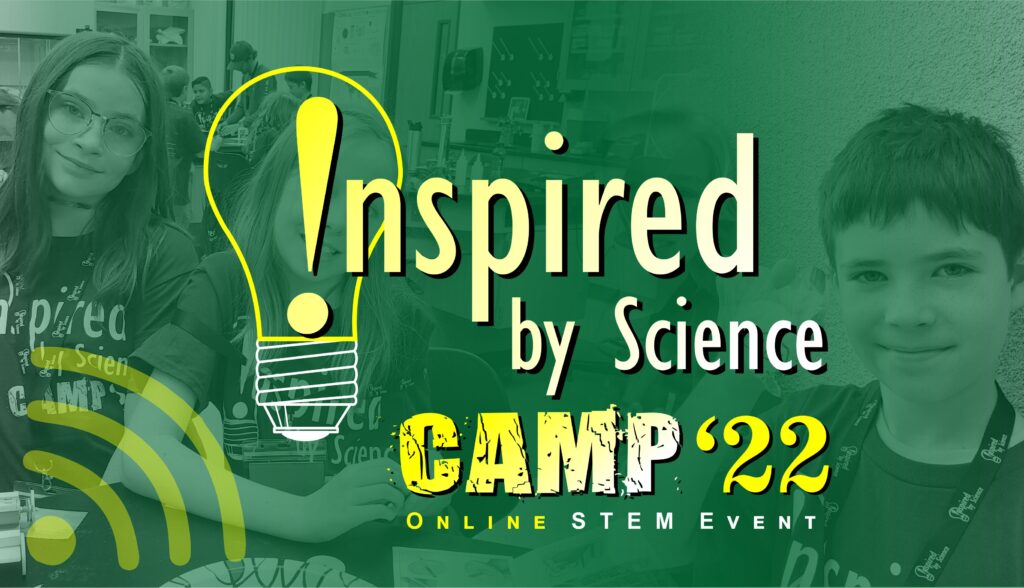 Inspired by Science Camp '22 – ONLINE!
Inspired by Science Camp '22 – ONLINE gives you the opportunity to have science fun from wherever you are!
Participants will be shipped a science kit with items needed to follow along with our online instructional videos on Nov. 12-13, 2022. Additional items needed are water, vinegar and scissors. The cost of the online event is $20 per child (Ages 7-12), which includes shipping. Space is limited, so register right away!
All instructions for logging on and participating (including required password) will be provided in a confirmation e-mail message upon successful registration. Be sure to check your spam folder if you don't receive it in your Inbox right away.
NOTE: Sorry, the online application for this event has closed.