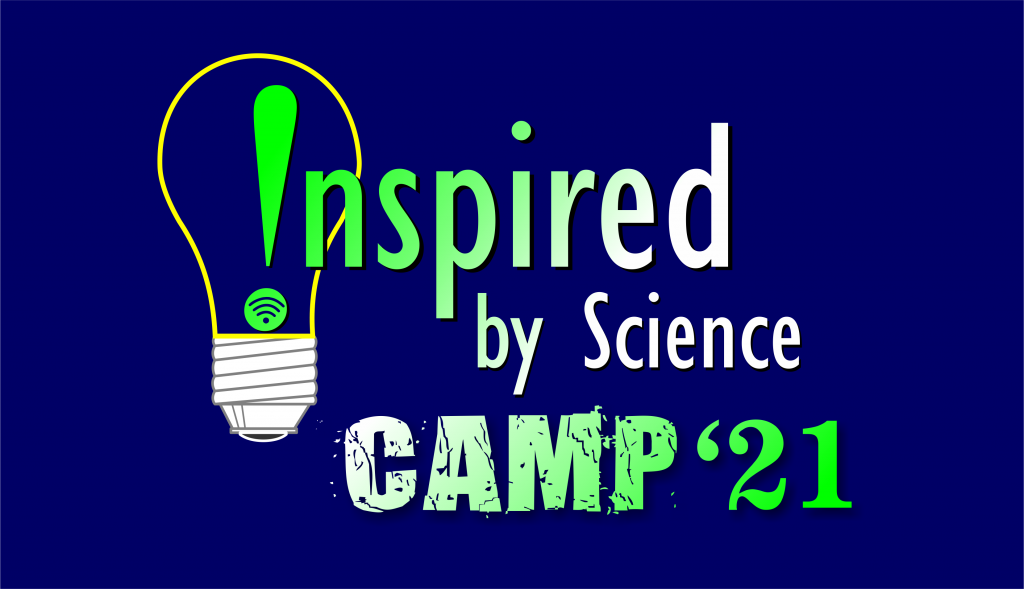 Thank you for registering for Inspired by Science Camp 2021! Below is the information you will need to get the most out of your experience!
BEFORE CAMP STARTS
Check your e-mail Inbox for your confirmation message, which contains the password to access the online camp.
The camp kit provides most of the supplies needed to complete the experiments, however, you will need to provide the following: scissors, a cup, water, and vinegar. Make sure you have these things before camp starts!
Sign up for Remind: send a text to 81010 with the message @dantipo. We will send daily information and reminders about camp. By signing up, any children you have registered for camp will receive 3 extra entries into the prize drawings!
DURING CAMP
Each day from July 12-15, 2021 go to our Web site (www.inspiredbyscience.org) any time after 8 a.m.
Sign in each day to be eligible for DAILY prize drawings and for more chances to win end-of-camp prizes.
When prompted for a password, use the password provided in your registration confirmation e-mail message.
Once signed in, you will have access to the daily camp videos. Use the materials from your camp kit, as directed, to participate in science activities and STEM challenges.
After completing each activity, there will be opportunities on the page for participants to share their thoughts with us or upload pictures of what they did, which gives them additional chances to win in the daily drawings. The drawings will be held each day after 5 p.m. Winners will be notified and their name will be posted on the camp page the next day!
HOW TO REACH US IF YOU HAVE QUESTIONS
If you have questions, please feel free to reach out by clicking on Contact Us at the top of the page. We will be happy to respond as quickly as we can.
We hope everyone has a great time learning with us!
Sincerely,
Deena Antiporda, Camp Director