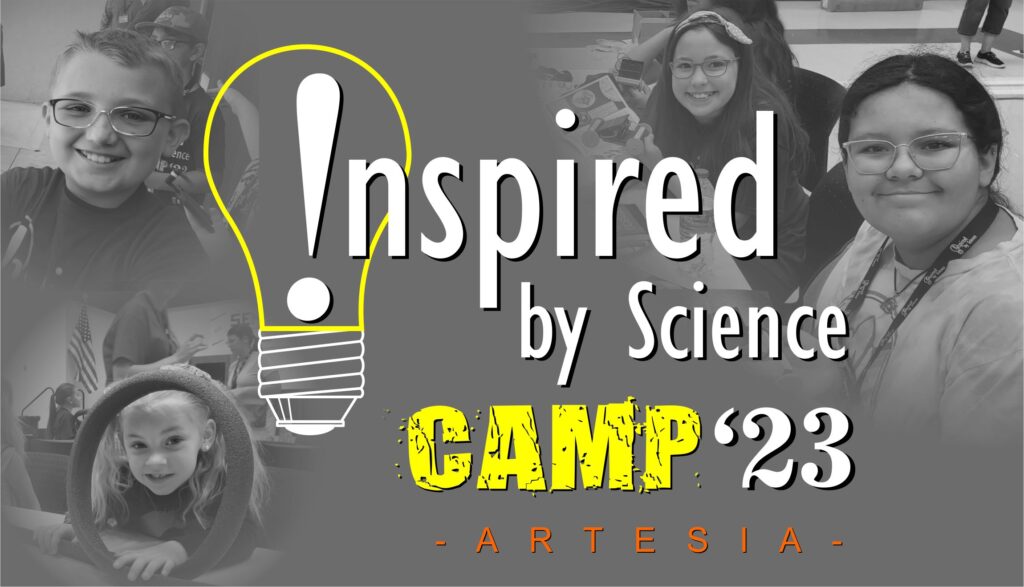 Students (Grades 2-5) at Artesia Municipal Schools may sign up for this event. Thanks to the generosity of sponsors, there is no charge to participation, but registration is required.
Complete the registration form below to reserve a space for your young scientist! Space is limited to 75 students per session.
Thank you for your interest, however, "Inspired by Science Camp '23 – Artesia" (Morning Session) is full.
If you would like to add your child's name to a Waiting List in case there are cancellations, please click here.